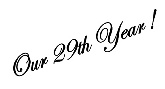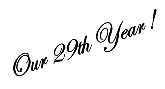 Camera Recommendations

Many customers ask our opinion on which cameras and other equipment we recommend regarding durability, availability of parts, and expense of servicing. Below are the cameras and manufacturers that we can recommend, based on the quality of their cameras, the ease of getting parts and price of repair parts, and their cooperation in supplying service information.

Specs that Matter

Point-N-Shoot

Digital SLR

Optical zoom, not digital

8+ megapixels

6 megapixels is plenty

10X optical zoom

RAW file support

Wide angle/macro lens

Optical image stabilization

Optical image stabilization

High ISO for low light shots

Fast shutter speed

Recommended

Cannot Recommend

Canon -
wide range of features, models for the average consumer and the professional, reasonable parts prices, very efficient response times.

JVC
- good quality, parts are reasonable and readily available.

Pentax
- Like Olympus, poor designs and late entry into digital has hurt them. Parts/service has been taken over by a third party.

Sony -
huge variety of models, wide range of features, modular design for low repair costs, parts readily available.

Casio
- very nice features, small size, but service is VERY expensive due to parts prices and overly complex designs.

Fuji
- repair parts almost impossible to obtain, little communication, no response to inquiries

HP
- no parts are available for any HP digital camera. Has to go to HP for trade-up.

Infocus
- no parts are sold by Infocus for their LCD projectors - they charge $150 estimate fee.

Kodak
- average quality, Kodak does not sell most internal camera parts. Cameras must be returned to factory service centers
by the owner
for service. Factory service is expensive and they charge for estimates. Kodak entered Chapter 11 bankruptcy as of Feb. 2012.

Konica/Minolta
- Sony has taken over all parts, most are no longer available.

Samsung
- parts almost impossible to obtain

Nikon
- since 2010 their camera factories in politically unstable countries like Thailand began to affect parts availability. As of July 2012 a new Nikon policy eliminates the availability of repair parts to over 200 independent shops AND NIKON OWNERS nationwide - following in Kodak's footsteps (who declared bankruptcy in January 2012) - resulting in long wait times and high prices for factory repairs. Any camera needing a battery cover or rubber handgrip cover will have to go to a Nikon Authorized Center, wait 3 to 4 weeks, and pay a factory price to "install" the part. Nikon's service reputation has already begun to suffer -
see their BBB record here
. Factory service prices are higher than most other manufacturers. It's not your father's Nikon anymore! Time for a jump to Canon?

Tamron
- recent changes in repair parts policies make parts very hard to obtain. Most internal parts are not available.

Copyright © 2000-2018 CCR All Rights Reserved
Last update Aug 5 2018

Panasonic
- quality optics, up to 24x optical zoom. Modular design makes for easy, economical repairs. Parts readily available.

Olympus
-
Poor camera designs and late entry into digital has them in trouble. Olympus closed their NY/PA centers in May 2015 and transferred parts and service to Texas.

We receive no compensation for these comparisons. The only factor involved is experience, customer opinions, and past history.